Awards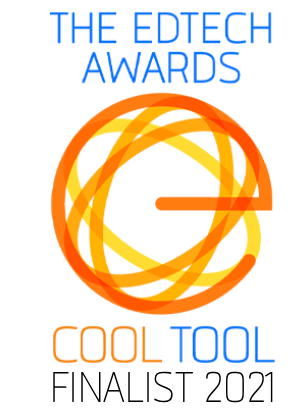 Finalist
Resources/other helpful sites or tools for education
New product or service (released in 2018 or later)
About
Emergent readers will engage in an interactive and playful environment of topical content worlds with bursts of information to support microlearning.
A highly engaging and visual site designed for easy integration into classroom instruction and library programming.
Easily adaptable with new features and content added regularly based on user feedback.
Look Inside
Take a look inside Early Learning!
Content
Early Learning features a variety of topics and subjects to span the curriculum and interests including:
A rich collection of educational, interactive games.
Topical videos ideal for use with interactive white boards.
An Early Learning Basics section, designed for PreK to Kindergarten students. Here you can find basic building blocks like learning letters, numbers, counting, and classification in one easy-to-navigate section.
A guided reading program with digital and print copies of the text. This includes lesson plans which provide phonemic building blocks for early learners.
Proprietary stories utilizing small bursts of content to begin a young students' journey in using World Book encyclopedia articles.
Click here to view a list of all of the stories available on Early Learning.
Features
Young students can interact with content on Early Learning in a variety of ways:
14 Content Worlds feature a wealth of expository content and serve as a child's first interactive, visual online encyclopedia.
Videos, categorized by subject and designed to provide visual, real-world examples of high-interest topics.
Educational and fun games, designed to reinforce early childhood building blocks. These are great for disguised learning.
Both fiction and nonfiction stories, categorized by topic, that can be read on each of the individual content worlds or on the main stories landing page.
Activities, categorized by type, can be done within the paint application offered in Early Learning, or are available as Print & Do activities.
Early Learning also has full read-aloud capabilities and a For Educators (also called For Grownups) section of the site to help both educators and parents get the most out of the site. Here, you can find our Guided Reading Program and access Curriculum Correlations.
Contact Training
For additional information, questions, or other feedback email training at training@worldbook.com.