Awards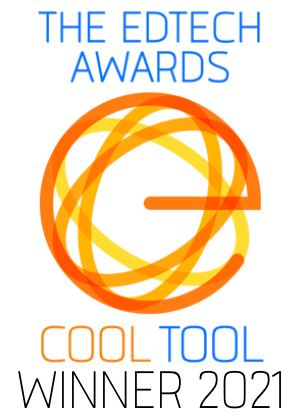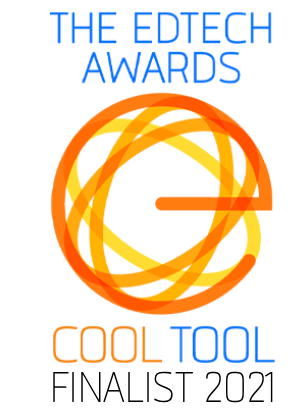 Winner
Resources/other helpful sites or tools for education
Finalist
Adaptive technology solution
Curriculum and instruction solution
E-learning, blended, or flippped solution
New product or service (released in 2018 or later)
Personalized learning solution
Social studies solution
Features
Magical features include:
Teachers can create an unlimited number of classes to monitor student progress with detailed reports.
Ability to assign curriculum-related content with the click of a button. Differentiate instruction by assigning to the whole group, or a subset of individual students within the class.
Students use their Wizard dashboard to join classes, view assignments and due dates, or practice on their own.
Profiles allow for personalization and give students the ability to monitor their learning.
Ability to have questions, answers, and other content read aloud.
Kids can earn badges and unlock games to make learning fun and exciting!
Specialized technology monitors and predicts current and future proficiency levels.
Questions adapt based on previous responses.
Provides instant feedback to help users learn from their mistakes, so students get the 1:1 attention whether they are in the classroom or remote.
Content
Content available for grades K-8.
Four core subject areas: Language Arts, Math, Science, and Social Studies.
Content is aligned to Common Core State Standards, Next Generation Science Standards, and National Curriculum Standards for Social Studies (state and international standards coming soon).
665+ drills spanning 210+ courses with more continuously being added.
Content for K-4 contains stories before drills to enhance support and learning.
Users can filter for content by subject, grade, type, and standard. Users also have the option to search for content by typing in a search field.
For a detailed list of the courses and drills currently available click here.
Terms
There are a few terms specific to Wizard that will come in handy when using the product.
Course - a collection of drills all related to the same subject.
Drill - an exercise to practice material for a single subject. Each drill is made up of 5-12 question topics. One "question topic" may have up to 4 different questions, written in multiple formats, that may repeat depending on how the student answers. This is intentional, to ensure that users are able to anser multiple questions correctly on the same topic - proving that they truly understand the material.
Story - information presented before a drill consisting of text and multimedia to help students learn before answering questions.
Assignment - a task created by teachers to be completed by an individual student, or the entire class.
Teacher code - a one-time code needed to create a teacher account. This is provided by World Book. If you are not sure of your teacher code, contact your account admin or email wizard@worldbook.com.
Class code- the code students need to join individual classes. When a teacher creates a class, a unique class code is generated and displays on the class to share with students.
Free promotional material
Let users know they have access to Wizard with flyers, social media posts, and other promotional material.
Click here to explore, view, and download.
Contact training
For additional information, questions, or other feedback email training at training@worldbook.com.