Access from the Research & Resources menu
Open the Research and Resources menu from the homepage and click on Resource Guides.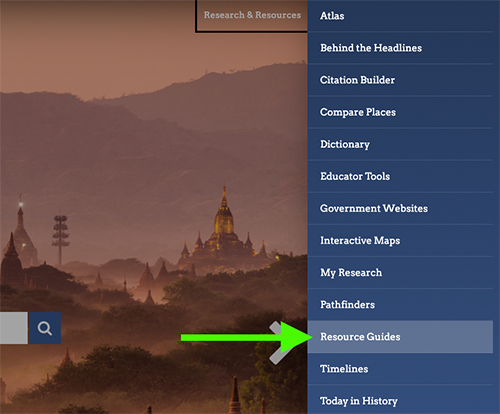 This option brings you to resource guides that are geographically focused. It will automatically pull up the resource guide for your accounts set location, but you can change countries or states using the drop-down menus in the top right.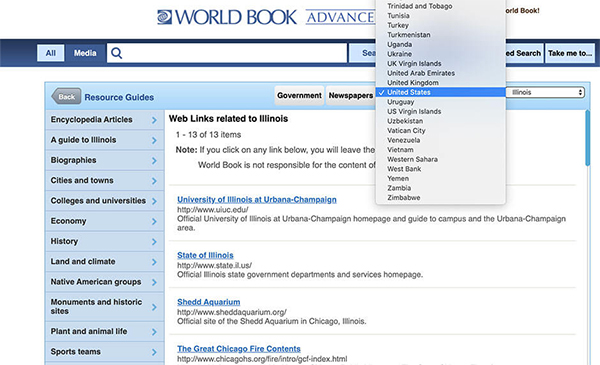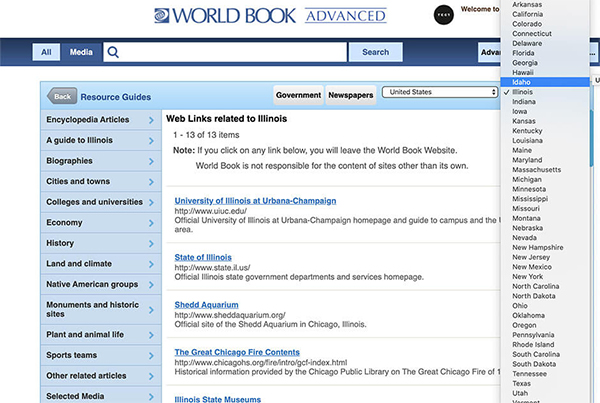 Access from search
The second way to find Resource Guides is to simply perform a search for your topic, then select Resource Guides from the drop-down menu.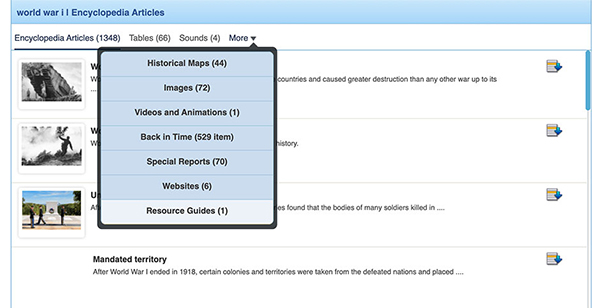 Using Resource Guides
Links in the Jump to Section menu take users to encyclopedia articles, media, study questions, book suggestions, periodicals, websites, historical articles, and study skills information.

Encyclopedia articles links are arranged by topic.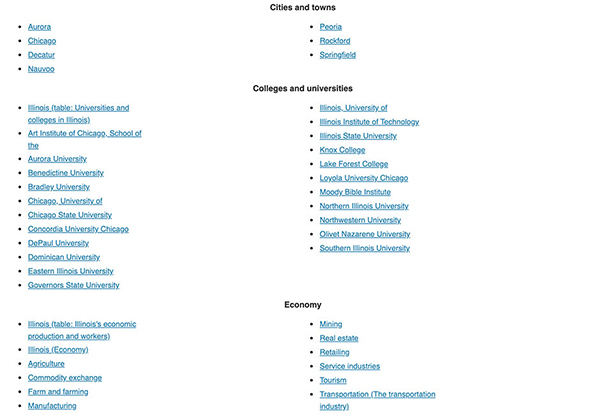 A selection of media, including images, maps, sounds, and videos, displays below the encyclopedia articles.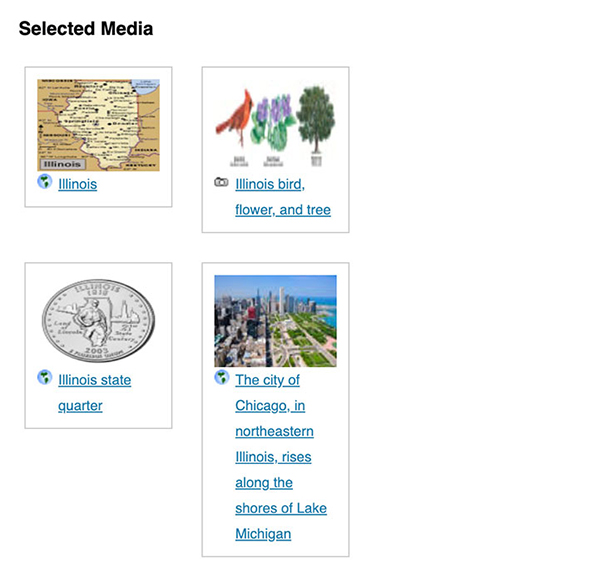 Suggested books to read and websites to browse will appear at the very bottom.