Search
Search by keyword right from the homepage. Or users can click or tap on Advanced Search to search by more selective methods or to browse types of content by title, subject, or year.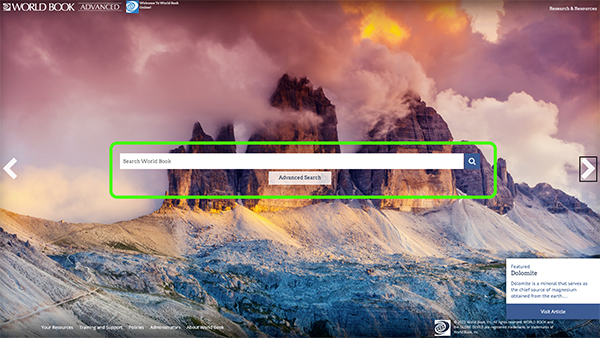 Research & Resources menu
The Research & Resources menu, located in the top right corner of the page, contains all the features accessible through Advanced.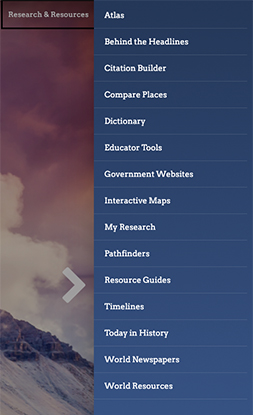 Featured images
Featured images appear on the homepage and are pulled from World Book's vast vault of media. Use the right or left arrows to view more images. Click the Visit Article button to view the corresponding articles.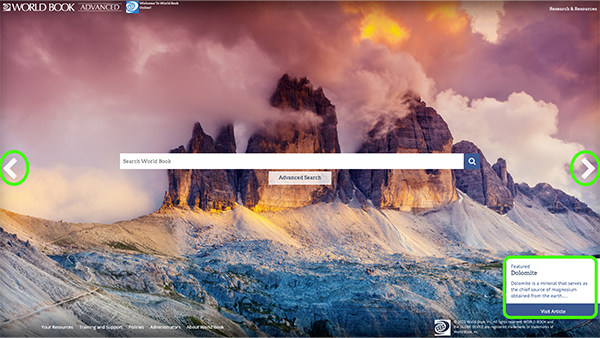 In the Headlines RSS Feed
In the Headlines, located at the top of the page, offers up-to-the-minute news stories from an RSS feed that can be customized by your account administrator.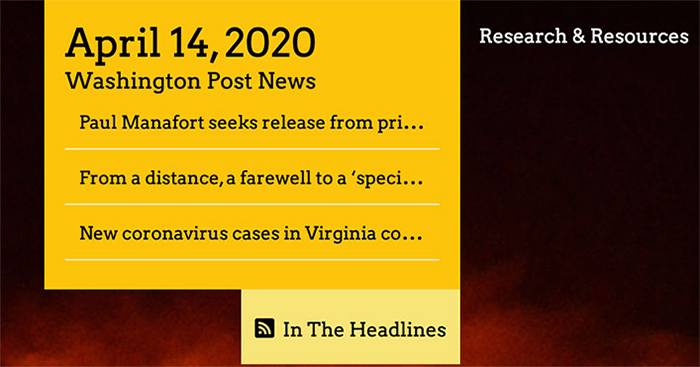 Available sources include BBC, CBC, CBS, NBC, Newshour Extra, Washington Post, and Yahoo News.