Accessing Behind the Headlines
You can access the Behind the Headlines feature from the Research & Resources menu, located in the top-right corner of the Advanced home page.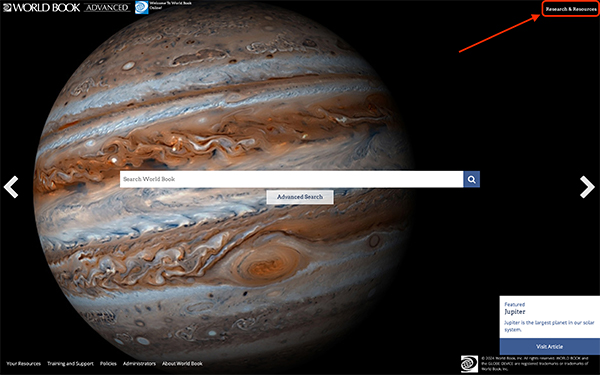 Articles
Behind the Headlines articles summarize the news.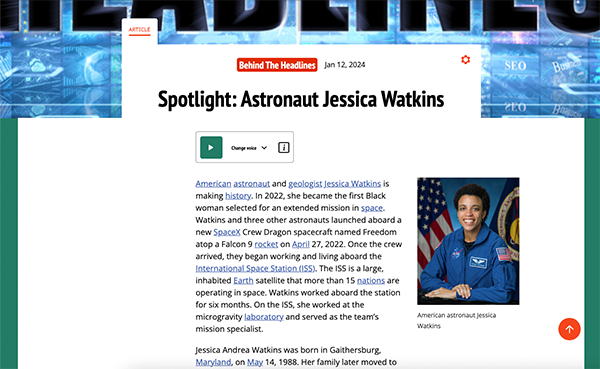 Throughout the article, users will see links to related encyclopedia articles that they can click on to easily learn more about the topic.

Search and browse
All past Behind the Headlines articles are added to the archive, which can be accessed by both search and browse tools.
Using the box in the top left corner, you can search the archived stories by keyword. Search results will include any article that your search term is mentioned in.


You can also browse the archived stories by category using the links on the left-hand side of the page.
The third way to access articles in the archives is to browse by date. Select a month and a year to view the Behind the Headlines articles from that time period.
Resources
You can find graphic organizers to accompany the Behind the Headlines tool by clicking on Play the weekly current events game While the game is no longer functional, you can find valuable graphic organizers here.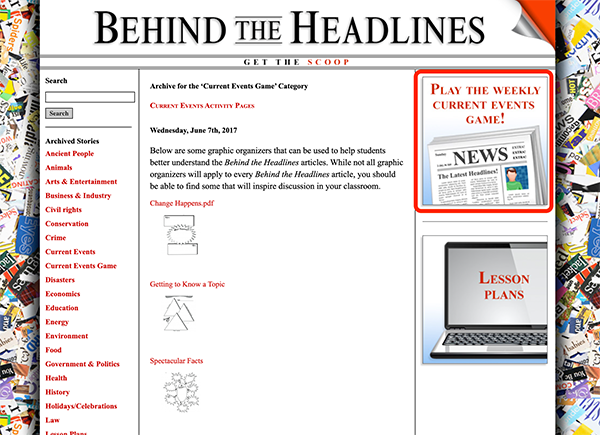 You can also find some lesson plans to accompany current events, including a generic "Behind the Headlines" lesson plan that can be used with any Behind the Headlines article.