Create an activity
Download World Book content and upload it to Seesaw to create engaging, interactive activities! Read below for examples:
Find the content you want students to interact with from World Book Online, and download it.

Log in to your Seesaw account.
Select Activities then choose Browse Activity Library.

Select My Library.

Choose Create New Activity.

Fill in the instructions, then select Add Template for Student Response.

Choose your upload method, here it is Select from Computer.

Select the corresponding file on your computer.

At this stage, teachers can add notes or examples for students to reference.

We recommend removing the last page of any WebQuest as this includes the answer key! To do this, select the page and click Delete Page.

Confirm by selecting Delete.

Select the green check mark to complete the upload.

The template has now been uploaded and attached as part of the activity. Select Save.

Teachers can now organize the activity into their personal folders, or assign it to students.


Activity examples
Engage students in active reading by downloading a World Book article and posting it to Seesaw for students to mark up.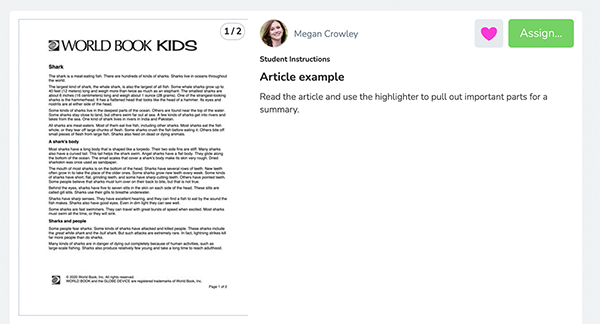 On any article, select save from the tools menu and download.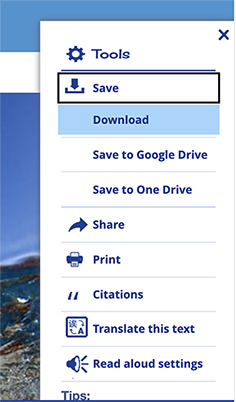 Make print and do activities from Early Learning digital by downloading and posting in Seesaw.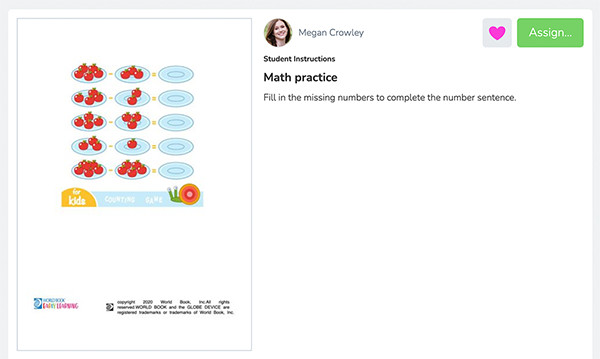 On any activity, open it and click the arrow to download.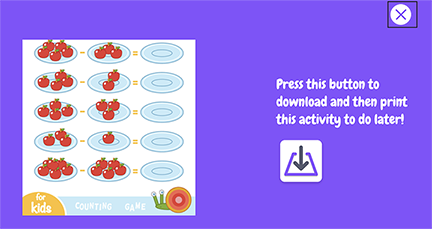 Outline Maps & Flags found in Kids make great activities! Find the one you want, download it and have students color based on the country, or label the map.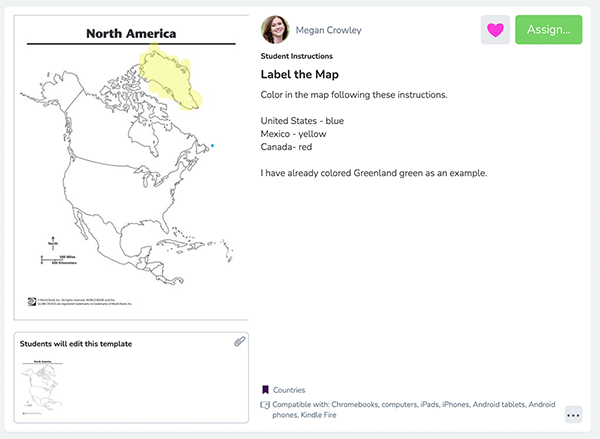 Graphic organizers are available in Educator Tools in Student. These are a great way to help students organize their thinking! Download one and pair it with a World Book article.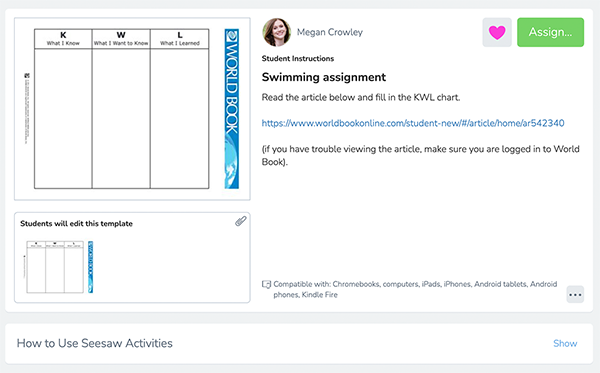 Post an announcement
Post links to articles, eBooks, games, and more to remove barriers and make content easy to find. Note: Students must be logged in to World Book for these links to work. We integrate with several SSO providers to make this simple.
Click here for more ideas on direct links.
Log in to Seesaw.
Select Add then Send Announcement.

Use the drop-down menu to select who the message will be sent to.

Type your message.
To insert a link, navigate to the page you would like students to land on in World Book and copy the URL.
Paste it in the announcement.

To take this one step further, add an attachment.

This could be from the Free Material section on the Training Guide. For example, a social media post.

To download the image, select save image as.

Choose Select from Computer or whichever method you prefer.

A preview of the image will display, select the green check mark if it is the intended image.

Make adjustments, or post as-is by clicking the green check mark again.

Once the announcement is complete, select Send Now.

The message will now appear in announcements.

In addition to direct links, the Training Guide is full of ready-made material to post! Check out our distance-learning site or the free material page.